90-120 minute resort preview required.
!
Your resort preview rate includes breakfast plus an exciting and educational 90-120 minute sales presentation about the benefits and savings opportunities with our resort partner's vacation ownership program. There is no obligation to join or purchase and the rest of the vacation is yours to enjoy. For complete eligibility requirements for the special rate, please see terms & conditions link at the bottom of the page.
Cancun, México
Sunset Royal Beach Resort

Unlimited meals and drinks + open bar for a couple and 2 kids up to 12 yrs 🏖️✈️😃🍹
(Resort Fee USD 370 payable to the resort VC)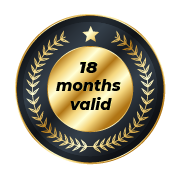 ?
You can come back any time in the next 18 months and book, so don't lose this opportunity.
Description
5 days / 4 nights for a couple and two kids up to 12 Y/O with All inclusive system of unlimited meals and drinks + Open Bar alcoholic drinks, includes one-way transfer from Cancun airport to the resort.
Sunset Beach Resort Sunset Royal's prime location offers convenient access to the best entertainment,
nightclubs, restaurants and shopping. It is located in a private area of ​​Cancun beach just 13 minutes
walking distance from all night life an Cancun center. Resting on a beautiful white sand beach with
enchanting views of the turquoise Caribbean Sea, Sunset Royal offers excellent entertainment and
activities for the whole family throughout the day and evening. The all-inclusive plan offers the
opportunity to enjoy exquisite international cuisine, premium drinks and activities. Included in the
package: 5 days/4 nights at Sunset Royal Beach Resort or similar for 2 adults and 2 children up to 12
years old (One-way transfer from Cancun airport to the hotel All-inclusive system: all meals, all drinks
and open bar alcoholic beverages included Buffet service: breakfast and lunch Culinary experience: -
Acuario Restaurant -Capriccio Restaurant (Italian dinner) -El Comal (Mexican snacks) -Aqua Grill -3
Bars: Lobby Bar, Sky Lounge and Kakao Beach Club. Room service from 7am to 10:30pm. -Pool
Theater, -Academy, -Playground, -Evening entertainment -Water sports and other activities Daily
activities for children, teenagers and adults 9:00 am – 5:00 pm (Yoga, Pool volleyball, Beach volleyball,
Aquaerobics, Competitions, Water polo, Cooking classes, Beach soccer, Bingo, Dance classes and much more more)
Terms & Conditions
What to know about this package:
USA / Canada (Not valid for couples living in Quebec).
– Exclusively for couples aged between 30 – 70, who may be legally married or not, but living together. Combined annual income of at least USD $80,000 is required for eligibility (no proof required).
– Single women between 35 and 65 y/o (maximum 3 single women per tour, 2 of 3 must qualify individually), who are not legally separated or in the process of divorce. Annual income $70,000 usd.
– Not single men.
– One major credit card must be presented for accommodation reserve.
– At second or third day, passengers must attend a two hours from the Vacation Club Sales presentation with a representative who will present benefits of becoming a member with no purchase required.
– Airfare tickets are not included
– Term of use of the package: 18 months after purchase.
– Package not valid for Christmas, New Year, Holy Week or commemorative dates in the region (consult with Sonicotrip if necessary).
– Price per couple based on double occupancy, requiring the purchase of only 1 voucher for package validation.
– It isn't valid for groups. It is considered Group 2 or more known couples (friends or family) traveling together on the same date.
– Not valid for travel and timeshare agents and airline employees. Cannot be attending or participating in a sporting event, convention, or family reunion.
– Clients are not eligible if they have previously toured Sunset Group in the last 12 months.
– Resort must be first destination of travellers on location. Guests must speak fluent English, Spanish por Portuguese without need of an interpreter.
– Resort is offering this first-time visitor promotion and will honor only one package per family, friends, acquaintances or known groups traveling on the same, similar and/or adjoining arrival and departure dates. Unfortunately, if you are traveling with others this package cannot be used for this trip, but you can save it for later. Otherwise, there are additional costs associated with group travel. Consult with SonicoTrip.
– This advertising material is being used for the purpose of soliciting sales of vacation ownership interests or plans.
Reservations Policy:
– Reservations are handled directly by SonicoTrip. Book via e-mail booking@sonicotrip.com at least 25 days before desired check-in date.
– The subject of the email should be "Sunset Royal Cancun – Sonico Trip "and request the reservation form.
– When making a reservation, it is necessary to fill the reservation form and letter of terms and conditions of the package.
– The delivery of the confirmation letter is made within 72 business hours
– Proof of airline tickets is required up to 20 days before the check-in date, otherwise the reservation will be canceled.
Fees:
– At the moment of reserve, a Booking Fee of U$ 250 is paid.
– Amounts related to taxes and administrative fees are paid at check-in time (U$ 6 per night = U$ 30 total)
Rescheduling / Cancellation Policy:
– It can be done up to a date change at no cost after receiving the confirmation.
– In case of cancellation before issuing the reservation request, the money paid will be credited for a period of 12 months.
– In case of cancellation after receiving hotel confirmation until 15 days before the travel will mean the total package loss.
– In case of no-show at the booked date or cancelation within 14 days or less, the fee is U$ 450. There will be no refund.
– In case of not attending the presentation, a penalty of U$ 499 is charged
– COVID insurance: if you cannot travel due to infection, you do not lose the money or the package, but you must present a medical certificate before the check-in date
– For more information, contact Sonicotrip.
Resort information:
– Check in: 3PM
– Check out: 11AM.
– Accommodation: Junior Suite
Hotel Site: https://www.sunsetworldresorts.com/resorts/sunset-royal-beach-resort/
Are the Packages real? Is the site reliable?
Of course the products are real! We have exclusive deals with the offered resorts, which makes possible to provide very high discounted rates to you.
Our packages are guaranteed, thousands of customers in Brazil and Latin America and traveled with us since 2010, we have worked very hard to make their travel dreams come true.
Check the regulations of the offer you are interested in and ensure your vacation!
Why is it so cheap?
The discount rate of our packages have been designed focusing on a specific target and that's what make possible for us to provide you a low price.
Our partner hotels subsidize part of the travel price in order to get the target audience they need to visit their Vacation Club (no purchase necessary).
Is the package valid?
Please check the qualifications for taking advantage of each package.
Case is within the validity period for purchase and booking then the packet is valid.
How do I buy?
The purchase is made directly on the site, prices are in USD with credit or debit card.
It's easy: select the package, click on purchase, complete your registration data and confirm the operation.
After the approval of the card the system generates a voucher code / order will be sent to the e-mail registered in the purchase.
If you prefer, you can also make payment by transfer into our bank account, but remember that owning a credit card is necessary, in order to qualify and take advantage of some offers.
Please submit your information in order to receive news and promotions.
When can I travel?
Each offer has its own validation terms and specific qualifications, please check them in our site.
If for any case you have questions or you want to extend your holidays, do not hesitate to contact us.
How can I book my package?
After making the purchase on the site, send your ID and voucher to: booking@sonicotrip.com and let us know your travelling dates you want and full names of the guests.
In response, we will send you a form with the terms and conditions so you can fulfill, sign and send back to us.
As alter my reservation after confirmation?
You can change the date of your stay, number of guests, guests name or type of room, always following the cancellation policy that is the same used to changes.
Please contact us to answer your query.
How much time does the confirmation process take?
After receiving the booking documentation, we send it to the hotel booking the order is formalized with the hotel, and up to 72 hs business days of confirmation voucher is sent to the e-mail registered passenger.
Ho can I cancel my hotel reservation?
Send an e-mail to: booking@sonicotrip.com requestion it to our team, who will provide the process to follow for cancellations, including fines collected by the hotel and SonicoTrip.
Is Airfare included?
No, the airfare tickets are not included in our packages. If you want a recommendation on where to buy them, contact our reservations team.
I have no age specified in the offer or I'm out of the regulation profile. I can buy?
Unfortunately we did not manage to change the rules of the tender, if not within the profile is not possible booking.
The qualifications is what makes our discount possible. Check with our reservations team other package options, we have many interesting things to offer!
Can I buy two or more packages and stay more days?
The offers are not acumulative and may be used only 1 promotional package per couple per trip.
If extending the stay like this is possible, check availability and value of extra nights to our reservations team.
Can I include kids in the package? Or can I include minor aged over specified in the offer?
We have packages including minors, and others where it is possible to include them.
Check with our reservation availability and values ​​agreed with age and travel dates, because the rates change seasonally.