90-120 minute resort preview required.
!
Your resort preview rate includes breakfast plus an exciting and educational 90-120 minute sales presentation about the benefits and savings opportunities with our resort partner's vacation ownership program. There is no obligation to join or purchase and the rest of the vacation is yours to enjoy. For complete eligibility requirements for the special rate, please see terms & conditions link at the bottom of the page.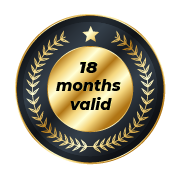 ?
You can come back any time in the next 18 months and book, so don't lose this opportunity.
no borrar
Description
ALL SUITES RESORT
​Situated on the Riviera Maya, just an hour away to the South of the airport at Cancun, and 32 km from Playa del Carmen. Its architecture, inspired by the Mayan culture, offers a spacious scenario, perfectly blending nature with open spaces. All our guests enjoy spacious, modern Deluxe Junior Suites offering comfort and incomparable tranquility.
This large AAA Four Diamond Resort lies on a beautiful stretch of virgin beach extending some two miles along the coast, and boasts an authentic and perfectly conserved Mayan ruin within a heart shaped inlet; one of the most beautiful spots for snorkel lovers.
This is a tropical leisure resort with 3 spacious pools, separate pool for children, a lazy river, open-air lounges, 2 main buffet restaurants, 8 thematic restaurants, 16 bars, including 2 pool bars, health bar, coffee shop, disco and even a theatre for the evening shows.
The Grand Sirenis Riviera Maya Resort & Spa, with its original design, combines luxury and elegance with harmony. Relax and enjoy your holiday with your loved ones and let our staff pamper you.
The hotel offers Internet access, mini supermarket* and shops*, laundry service* and a medical centre* (*services with extra charge).
Guests who are looking for total relaxation will be able to enjoy the wide range of treatments and special rituals to soothe body and spirit in the award winning SPA Grand Sirenis, which is one of the finest and well known on the Riviera Maya, with excellent equipment for training and cardio fitness.
* Timetables and services may change during the season without prior notice. For confirmation, please check at reception when you arrive at the hotel.
Restaurants & Bars
Terms & Conditions
Are the Packages real? Is the site reliable?
Of course the products are real! We have exclusive deals with the offered resorts, which makes possible to provide very high discounted rates to you.
Our packages are guaranteed, thousands of customers in Brazil and Latin America and traveled with us since 2010, we have worked very hard to make their travel dreams come true.
Check the regulations of the offer you are interested in and ensure your vacation!
Why is it so cheap?
The discount rate of our packages have been designed focusing on a specific target and that's what make possible for us to provide you a low price.
Our partner hotels subsidize part of the travel price in order to get the target audience they need to visit their Vacation Club (no purchase necessary).
Is the package valid?
Please check the qualifications for taking advantage of each package.
Case is within the validity period for purchase and booking then the packet is valid.
How do I buy?
The purchase is made directly on the site, prices are in USD with credit or debit card.
It's easy: select the package, click on purchase, complete your registration data and confirm the operation.
After the approval of the card the system generates a voucher code / order will be sent to the e-mail registered in the purchase.
If you prefer, you can also make payment by transfer into our bank account, but remember that owning a credit card is necessary, in order to qualify and take advantage of some offers.
Please submit your information in order to receive news and promotions.
When can I travel?
Each offer has its own validation terms and specific qualifications, please check them in our site.
If for any case you have questions or you want to extend your holidays, do not hesitate to contact us.
How can I book my package?
After making the purchase on the site, send your ID and voucher to: booking@sonicotrip.com and let us know your travelling dates you want and full names of the guests.
In response, we will send you a form with the terms and conditions so you can fulfill, sign and send back to us.
As alter my reservation after confirmation?
You can change the date of your stay, number of guests, guests name or type of room, always following the cancellation policy that is the same used to changes.
Please contact us to answer your query.
How much time does the confirmation process take?
After receiving the booking documentation, we send it to the hotel booking the order is formalized with the hotel, and up to 72 hs business days of confirmation voucher is sent to the e-mail registered passenger.
Ho can I cancel my hotel reservation?
Send an e-mail to: booking@sonicotrip.com requestion it to our team, who will provide the process to follow for cancellations, including fines collected by the hotel and SonicoTrip.
Is Airfare included?
No, the airfare tickets are not included in our packages. If you want a recommendation on where to buy them, contact our reservations team.
I have no age specified in the offer or I'm out of the regulation profile. I can buy?
Unfortunately we did not manage to change the rules of the tender, if not within the profile is not possible booking.
The qualifications is what makes our discount possible. Check with our reservations team other package options, we have many interesting things to offer!
Can I buy two or more packages and stay more days?
The offers are not acumulative and may be used only 1 promotional package per couple per trip.
If extending the stay like this is possible, check availability and value of extra nights to our reservations team.
Can I include kids in the package? Or can I include minor aged over specified in the offer?
We have packages including minors, and others where it is possible to include them.
Check with our reservation availability and values ​​agreed with age and travel dates, because the rates change seasonally.