90-120 minute resort preview required.
!
Your resort preview rate includes breakfast plus an exciting and educational 90-120 minute sales presentation about the benefits and savings opportunities with our resort partner's vacation ownership program. There is no obligation to join or purchase and the rest of the vacation is yours to enjoy. For complete eligibility requirements for the special rate, please see terms & conditions link at the bottom of the page.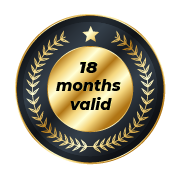 ?
You can come back any time in the next 18 months and book, so don't lose this opportunity.
no borrar
Description
Dreams Tulum Resort/Cancun: 5 days / 4 nights Luxury Accommodation for a couple with All inclusive + Open Bar at Dreams Tulum Resort
Located in a secluded bay, overlooking a yacht-filled marina and the Caribbean Sea, the Resort & Spa features an on-site dolphinarium with dolphins, sea lions, and manatees.  The gardens have beautiful white sandy beaches and a host of high-end accommodations and amenities.  The Resort has five restaurants, four bars, a full-service spa, gym and a Kids Club for children.  The complex is located between Playa del Carmen and the Mayan ruins of Tulum.  This location means you will have access to shopping, history and excitement during your stay.
Why stay here?
*Near Playa Del Carmen And Mayan Ruins In Tulum
*Access To The Riviera Golf Club, Designed By Robert Trent Jones II
*Ideal For Families With A Kids Club
• Included in the package:
– 5 days/ 4 nights at Dreams Tulum or similar for 2 adults.
– 2 children (up to 12 years old) travel free of charge until December 2020.zZA
– Round transportation from Cancun airport.
– Buffet breakfast.
– Lunch a la carte (buffet seasonal).
– Wine of the house by the glass.
– All Beverages during bars operational hours. Domestic and selected international brands.
– Bottles of water in the room (restocked daily).
– Snacks from 12 to 5 pm by the pool area.
– Water sports available at the hotels marina.
– State of the art gym.
– Wireless Internet.
Terms & Conditions
What to know about this package:
– Exclusively for couples aged between 35 – 68, must travel together and be legally married or cohabitating for at least 2 years (must provide proof).
– Combined annual income of at least USD $72,000 is required for eligibility and 2 major credit cards must be presented (no department store, extensions, company, re-loadable or pre-paid cards are accepted).
– Couple must attend a 90 minutes resort tour presentation together, after breakfast (provided) with no other obligations.
– Nationality: USA / Canada (Not valid for couples living in Quebec).
– Airfare not included.
– Deadline for use of the package: 12 months after purchase, except in times of national, events in the region, according to availability. For other periods of use contact Sonicotrip.
– Price per couple based on double occupancy, requiring the purchase of only 1 voucher for package validation.
– It will be necessary the presentation of one valid international credit card (Non-departmental or additional – Diners or Discover).
– It isn't valid for groups. It is considered Group 2 or more known couples (friends or family) together, traveling together on the same date.
– Resort must be first destination of travellers on location. Guests must speak fluent English without need of an interpreter.
– Not valid for couples that had already participated in the vacation club presentation. Travel and timeshare agents and airline employees are not eligible for this offer. Cannot be attending or participating in a sporting event, convention, or family reunion.
– Resort is offering this first-time visitor promotion and will honor only one package per family, friends, acquaintances or known groups traveling on the same, similar and/or adjoining arrival and departure dates. Unfortunately, if you are traveling with others this package cannot be used for this trip, but you can save it for later. Otherwise, there are additional costs associated with group travel. Consult with SonicoTrip.
– This advertising material is being used for the purpose of soliciting sales of vacation ownership interests or plans.
• Reservations Policy:
– Reservations are handled directly by SonicoTrip. Book via e-mail booknow@sonicotrip.com at least 20 days before desired check-in date.
– The subject of the email should be "Dreams Tulum – Sonico Trip "and the content should inform the full name of the travelers, reference number of the package (Dreams Tulum 145), ID number, date of birth, telephone number, e-mail and 1 date output option.- When making a reservation, it is necessary to fill the reservation form and letter of terms of the package.
– The booking voucher may be submitted up to 10 days prior to check in.
• Fees:
– Amounts related to taxes and administrative fees are included at the time of checkout in the Sonicotrip site.
• Rescheduling / Cancellation Policy:
– Changes in reserves after receiving confirmation from the hotel is possible only once time upon payment of $ 300,00.
– In case of cancellation before of issue, the fee is $ 200.
– In case of cancellation after receiving hotel confirmation until 15 days before the travel will mean the total package loss.
– In case of no-show at the booked date or cancelation with 14 days or less, the fee is $ 450. There will be no refund.
– For more information, contact the Sonicotrip.
• Good to know:
– The package includes 5 days/ 4 nights at Dreams Tulum or similar for 2 adults.
– 2 children (up to 12 years old) travel free of charge until December 2020.
– You must have one international credit card with each traveler's name to confirm the accomodation.
– The package is not valid for travel agents, airline employees or groups.
• Resort information:
– Check in: 4PM.
– Check out: 10AM.
– Accommodation: Suite deluxe with air-conditioning, king bed or two double beds, TV, pool. Maximum 2 adults and 2 children or 3 adults and 1 child per room (additional fee).
Hotel Website: https://www.dreamsresorts.com/en_us/resorts/mexico/tulum.html
Are the Packages real? Is the site reliable?
Of course the products are real! We have exclusive deals with the offered resorts, which makes possible to provide very high discounted rates to you.
Our packages are guaranteed, thousands of customers in Brazil and Latin America and traveled with us since 2010, we have worked very hard to make their travel dreams come true.
Check the regulations of the offer you are interested in and ensure your vacation!
Why is it so cheap?
The discount rate of our packages have been designed focusing on a specific target and that's what make possible for us to provide you a low price.
Our partner hotels subsidize part of the travel price in order to get the target audience they need to visit their Vacation Club (no purchase necessary).
Is the package valid?
Please check the qualifications for taking advantage of each package.
Case is within the validity period for purchase and booking then the packet is valid.
How do I buy?
The purchase is made directly on the site, prices are in USD with credit or debit card.
It's easy: select the package, click on purchase, complete your registration data and confirm the operation.
After the approval of the card the system generates a voucher code / order will be sent to the e-mail registered in the purchase.
If you prefer, you can also make payment by transfer into our bank account, but remember that owning a credit card is necessary, in order to qualify and take advantage of some offers.
Please submit your information in order to receive news and promotions.
When can I travel?
Each offer has its own validation terms and specific qualifications, please check them in our site.
If for any case you have questions or you want to extend your holidays, do not hesitate to contact us.
How can I book my package?
After making the purchase on the site, send your ID and voucher to: booking@sonicotrip.com and let us know your travelling dates you want and full names of the guests.
In response, we will send you a form with the terms and conditions so you can fulfill, sign and send back to us.
As alter my reservation after confirmation?
You can change the date of your stay, number of guests, guests name or type of room, always following the cancellation policy that is the same used to changes.
Please contact us to answer your query.
How much time does the confirmation process take?
After receiving the booking documentation, we send it to the hotel booking the order is formalized with the hotel, and up to 72 hs business days of confirmation voucher is sent to the e-mail registered passenger.
Ho can I cancel my hotel reservation?
Send an e-mail to: booking@sonicotrip.com requestion it to our team, who will provide the process to follow for cancellations, including fines collected by the hotel and SonicoTrip.
Is Airfare included?
No, the airfare tickets are not included in our packages. If you want a recommendation on where to buy them, contact our reservations team.
I have no age specified in the offer or I'm out of the regulation profile. I can buy?
Unfortunately we did not manage to change the rules of the tender, if not within the profile is not possible booking.
The qualifications is what makes our discount possible. Check with our reservations team other package options, we have many interesting things to offer!
Can I buy two or more packages and stay more days?
The offers are not acumulative and may be used only 1 promotional package per couple per trip.
If extending the stay like this is possible, check availability and value of extra nights to our reservations team.
Can I include kids in the package? Or can I include minor aged over specified in the offer?
We have packages including minors, and others where it is possible to include them.
Check with our reservation availability and values ​​agreed with age and travel dates, because the rates change seasonally.