90-120 minute resort preview required.
!
Your resort preview rate includes breakfast plus an exciting and educational 90-120 minute sales presentation about the benefits and savings opportunities with our resort partner's vacation ownership program. There is no obligation to join or purchase and the rest of the vacation is yours to enjoy. For complete eligibility requirements for the special rate, please see terms & conditions link at the bottom of the page.
Punta Cana, República Dominicana
Dreams Onyx Resort & Spa

Unlimited meals and drinks + open bar for a couple 🏖️✈️😃🍹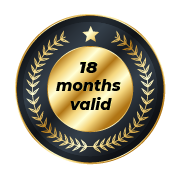 ?
You can come back any time in the next 18 months and book, so don't lose this opportunity.
Description
Dreams Onyx Resort & Spa Punta Cana: 5 days / 4 nights with All Inclusive + Open Bar for a couple.
Located in Uvero Alto, Punta Cana, the AAA Four Diamond Dreams® Onyx Resort & Spa is set on a remote, palm-studded beach. Our all-inclusive Punta Cana resort features over 806 luxurious suites, with a family-friendly section that includes plenty of connecting room options and two-bedroom suites perfect for larger families. With limitless gourmet à la carte dining and unlimited top-shelf beverages at almost two dozen restaurants and bars, you will find endless opportunities to enjoy great food and entertainment. Plus, with exchange privileges, adults can enjoy complete access to the additional dining, entertainment and amenities right next door at the remarkable Breathless Punta Cana Resort & Spa®!
Included:
5 days / 4 nights for a couple at Dreams Onyx or similar for a couple.

All Inclusive with unlimited  lmeals and drinks

Open Bar of alcoholic drinks
DINING & DRINKS
Enjoy limitless à la carte dining with no reservations required. Stay in and order room service or take advantage of additional dining and bar options at nearby resorts through our Sip, Savor & See program. Adults can enjoy complete access to eleven bars, eleven restaurants, entertainment, and amenities with exchange privileges right next door at Breathless Punta Cana Resort & Spa®! Your Unlimited-Luxury® amenities include all snacks and meals.
Barefoot Grill

---

Delicious burgers and hot dogs served beachside

Lunch: 11:00 a.m. - 6:00 p.m.
Terms & Conditions
USA / Canada
As a qualified participant, Unlimited Vacation Club (UVC) is pleased to offer you the opportunity to enjoy this incredible offer savings up to 75% off the regular price. This promotional package includes all meals, drinks, entertainment, sport and wellbeing activities, nightly shows. The discounted package price is for 2 adults. Apart from complying with the requirements and attending a presentation of the complex of 90 up to 120 minutes, no other obligations. Participants must meet the Resort requirements described below:
 Both spouses (qualified holders)and additional adults in the reservation must attend and complete a sales presentation with a duration of 120 minutes on the date, place, and time indicated by their Executive Services on the pre-check-in call; the presentation can not be held on the check-in or check-out day. It is not allowed to schedule pre-paid activities on the presentation day. The client must attend the presentation from beginning to end. It is not allowed to attend other sales presentations. Failure to comply with this requirement will result in full payment of your stay at the hotel's public price during your stay in the development.
The couple qualified must be between 30 to 75 years of age during the scheduled travel period of this promotion.
 Participants must have the ability to make financial decisions without relying on third parties. Both qualified participants must present, upon check-in at the hotel and at the time of registering for the sales presentation, their printed confirmation letter, their official photo IDs and at least 1 (one) current VISA, MC or AMEX credit cards owned by the promotion holders. Debit, commercial or departmental cards are not valid.
 Promotion valid only for married or cohabitating couples (proof of cohabitation will be requested to the verification call by your Executive Services). Legally single women qualify.
 At least one of the qualified participants must be working or have their own business on the travel dates.
 Qualified participants should be able to read, speak and understand English or Spanish fluently without the help of an interpreter. This is a promotion to be enjoyed only once, not available to clients who have enjoyed a similar promotion with any travel agency; customers who have already taken the presentation of the selected vacation club, travel agents, airline employees, hotels, any employment related to the tourism or MINIVAC industry. This clause applies to people retired from the mentioned industries. Promotion does not apply for Questro, Globequest or UVC members (including Choices membership).
 Qualified holders must be citizens or permanent residents of USA or Canada (Quebec does not qualify for the promotion). A maximum of one qualified titular couple may be accepted traveling with the promotional package as long as they meet all the requirements mentioned in this document. Additional families and/or couples may stay at the hotel paying the preferential rates (mandatory reservation through their Executive Services). It is not accepted to travel with friends, family or acquaintances who have purchased this same vacation package or similar traveling on the same dates and destination.
 It is not allowed to combine or buy another similar vacation package with this or another agency to be used along with the selected travel dates (before, during and after your stay with us). This invalidates the promotion. This clause applies to family members and friends of the holders traveling on the same dates to the same destination.
 Participants must have never before attended a presentation of Unlimited Vacation Club and must agree not to attend any other sales presentation of the vacation club before, during or after their scheduled promotional stay. Enjoy travel insurance discounts with your assigned Executive Service representative.
 Changes and Cancellations: You can make a change to your reservation with one night penalty as long as the request is received at least 29-16 days before your arrival date. All change requests are subject to hotel availability. Cancellations made with less than 15 days before the arrival date as well as No Shows will result in the loss of the package without option to refund, and will pay a penalty of usd 400, case you want to reactivate your vacation offer it will be necessary to cover an extra charge of booking and or resort fee.
 Changes and Cancellations (exclusive for 2-nights package):You can make a change to your reservation without penalty as long as the request is received at least 30 days before your arrival date.Any modification done within 29 to 7 bussiness days before the arrival will incur inone-night penalty, any modifications done within 6 to 0 nights will result on the loss of the package without option to refund and will pay a penalty of usd 400.
 Enjoy up to 30% off on Private Excursions. Your assigned agent will help you book the excursions of your choice (destination restrictions apply). To validate the available discount all reservations must be made prior to your check-in date.
 Minivac Reservations and Executive Services Representatives are the only authorized staff members to collect and ask for your credit card information for payments. No other staff member is authorized to accept any payment from our customers.
 The purchase of flights is the customer responsibility, you can not purchase flights until you confirm during the verification call with your executive services representative from the vacation club the availability in the development and destination of interest.
 All information requested by the travel butler or executive services representatives must be sent as soon as possible, within a period no longer than 24 hours. The reservation can not be confirmed if the documentation is not delivered in a timely manner.
 Ground transportation is not included in the promotion. Enjoy discounts on private or collective transfers with your Executive Services representative.
 The promotion does not apply to: Married or cohabitating couples traveling without spouse / Prospects who does not speak Spanish or English fluently / Military, unemployed, retired, students / Travel Agents, airline employees, hotels, timeshare or tourist exchange companies / Press or Reporters / Religious related workers / Single man / Couples who attended Unlimited Vacation Club presentation previously.
 Promotion is not valid on the following dates: Christmas, New Year, Easter, Thanksgiving Day and Presidential Week.
 You will receive a VIP Welcome Call from resort within the next 96 hours to complete the confirmation process and review the Terms and Conditions of this offer. Your flight info MUST be provided at least 20 days prior to arrival date. This is very IMPORTANT. If you do not receive a call within 96 hours, please call 1-877-861-4228, and press #2, Monday to Saturday 9:00 AM – 9:00 pm EST. During the VIP Welcome Call, it is required that the Non-Compliance Agreement sent by the Resort be completed. Through the Executive Services you may save up to 50% off on Activities and Excursions, you will be contacted by your Local Expert 15 days prior to arrival date to provide you the information of the activities of your preference providing all necessary information and highlights of the most demanded excursions. *Some Destinations and Restrictions apply.
Rescheduling / Cancellation Policy:
– Changes in reserves after receiving confirmation from the hotel is possible only once upon payment of U$ 50,00.
– In case of cancellation before issuing the reservation request, the money paid will be credited for a period of 12 months.
– In case of no-show at the booked date or cancelation within 14 days or less, the fee is U$ 450. There will be no refund.
– In case of no-show at the Vacation Club presentation, the fee is U$ 499. There will be no refund.
– Click Here to know more about cancellation policy.
– For more information, contact Sonicotrip.
We recognize that we meet all the requirements and we agree to pay the cost of the resorts public rate according to the current rates on our travel dates in addition to what has already been paid to the travel agency and/or the resort directly in case of false testimony, complete or partial absence to the sales presentation, or uncomplying to any of the points mentioned in this document.
We sign accepting the above terms and conditions, confirming that we accept to receive a verification call from the Vacation Advisor and that the information is provided by us and not by any third party.
Hotel link: https://bit.ly/3fF2lhi
Are the Packages real? Is the site reliable?
Of course the products are real! We have exclusive deals with the offered resorts, which makes possible to provide very high discounted rates to you.
Our packages are guaranteed, thousands of customers in Brazil and Latin America and traveled with us since 2010, we have worked very hard to make their travel dreams come true.
Check the regulations of the offer you are interested in and ensure your vacation!
Why is it so cheap?
The discount rate of our packages have been designed focusing on a specific target and that's what make possible for us to provide you a low price.
Our partner hotels subsidize part of the travel price in order to get the target audience they need to visit their Vacation Club (no purchase necessary).
Is the package valid?
Please check the qualifications for taking advantage of each package.
Case is within the validity period for purchase and booking then the packet is valid.
How do I buy?
The purchase is made directly on the site, prices are in USD with credit or debit card.
It's easy: select the package, click on purchase, complete your registration data and confirm the operation.
After the approval of the card the system generates a voucher code / order will be sent to the e-mail registered in the purchase.
If you prefer, you can also make payment by transfer into our bank account, but remember that owning a credit card is necessary, in order to qualify and take advantage of some offers.
Please submit your information in order to receive news and promotions.
When can I travel?
Each offer has its own validation terms and specific qualifications, please check them in our site.
If for any case you have questions or you want to extend your holidays, do not hesitate to contact us.
How can I book my package?
After making the purchase on the site, send your ID and voucher to: booking@sonicotrip.com and let us know your travelling dates you want and full names of the guests.
In response, we will send you a form with the terms and conditions so you can fulfill, sign and send back to us.
As alter my reservation after confirmation?
You can change the date of your stay, number of guests, guests name or type of room, always following the cancellation policy that is the same used to changes.
Please contact us to answer your query.
How much time does the confirmation process take?
After receiving the booking documentation, we send it to the hotel booking the order is formalized with the hotel, and up to 72 hs business days of confirmation voucher is sent to the e-mail registered passenger.
Ho can I cancel my hotel reservation?
Send an e-mail to: booking@sonicotrip.com requestion it to our team, who will provide the process to follow for cancellations, including fines collected by the hotel and SonicoTrip.
Is Airfare included?
No, the airfare tickets are not included in our packages. If you want a recommendation on where to buy them, contact our reservations team.
I have no age specified in the offer or I'm out of the regulation profile. I can buy?
Unfortunately we did not manage to change the rules of the tender, if not within the profile is not possible booking.
The qualifications is what makes our discount possible. Check with our reservations team other package options, we have many interesting things to offer!
Can I buy two or more packages and stay more days?
The offers are not acumulative and may be used only 1 promotional package per couple per trip.
If extending the stay like this is possible, check availability and value of extra nights to our reservations team.
Can I include kids in the package? Or can I include minor aged over specified in the offer?
We have packages including minors, and others where it is possible to include them.
Check with our reservation availability and values ​​agreed with age and travel dates, because the rates change seasonally.