90-120 minute resort preview required.
!
Your resort preview rate includes breakfast plus an exciting and educational 90-120 minute sales presentation about the benefits and savings opportunities with our resort partner's vacation ownership program. There is no obligation to join or purchase and the rest of the vacation is yours to enjoy. For complete eligibility requirements for the special rate, please see terms & conditions link at the bottom of the page.
Playa del Carmen, México
Sandos Playacar 5 days 4 nights

Unlimited meals and drinks + open bar for a couple and 2 kids up to 12 yrs 🏖️✈️😃🍹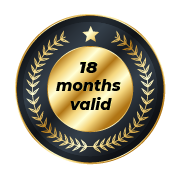 ?
You can come back any time in the next 18 months and book, so don't lose this opportunity.
Description
SANDOS PLAYACAR ALL INCLUSIVE PLAYA DEL CARMEN
Sandos Playacar sits in front of a glorious white sand beach fringed by the sparkling turquoise waters of the Mexican Caribbean.
PLAYACAR
Playacar is the exclusive hotel zone of Playa del Carmen and is famous for having one of the most beautiful white sand beaches in the Riviera Maya. The gated community of Playacar is sectioned off by security check points and contains numerous golf courses, manicured gardens, restaurants, shopping areas, and the best biking and running routes in Playa del Carmen. If you want to visit the famous 5th avenue, it's just a 5 minute taxi ride away from the resort lobby. There are a number of all inclusive hotels in Playacar but Sandos Playacar stands out from the rest as it sits on the most pristine stretch of beach in Playa del Carmen.
WATER PARK
If you are looking for a resort in Playa del Carmen with a water park, you will be more than happy to know that Sandos Playacar now has two water parks. One is located next to the main pool and right in front of the beach, and the second, our mini aqua park, is located in the family room section. These water parks are a great way to keep the kids entertained during the day.
ENTERTAINMENT
Aside from the world class beach and water park, what really elevates Sandos Playacar above other all-inclusive resorts in Playa del Carmen is the entertainment. In addition to the multiple swimming pools you'll find miniature golf courses, a night club, Kids Club, nightly shows at the outdoor plaza, fun activities, games, water sports, scuba diving, swim up bars, and much more.
SPA DEL MAR
Escape on a journey of relaxation and rejuvenation inside the Spa del Mar with its Jacuzzi and outdoor hydrotherapy area. Book yourself in for a session of self-indulgence with a full body massage, facial treatment, body wrap, or visit to the beauty salon. Our resort spa is among one of the best spas in Playa del Carmen and has a little something for everyone.
BARS & RESTAURANTS
There are more than 14 restaurants and bars to choose from during your stay, so if you like top notch gourmet dining and exotic cocktails then you're going to love Sandos Playacar. Enjoy authentic cuisine from Mexico, Thailand, Japan, France, Brazil, Italy, Argentina, and other dining options. One of the most popular restaurants is the Festival Grand Buffet serving delicious international cuisine for breakfast, lunch, and dinner
BEACH RESORT
What keeps our guests coming back year after year aside from our super friendly staff is that we our constantly adding new and exciting facilities to the resort such as the brand-new water park. We are also continually upgrading our rooms and suites to ensure that your all-inclusive vacation is the best yet. If you want to get out of the resort and explore a little, then you'll be happy to know that our all inclusive property is just a 10 minute taxi ride away from downtown Playa del Carmen. If you want to visit the famous Mayan archeological sites of the region or see the sites you can arrange everything through our concierge services. Unlike other Playa del Carmen resorts we are located on the southern tip of Playacar making us one of the most secluded resorts in the region but at the same time ideally situated close to all the sites and attractions.
We hope you choose to stay with us for your well-earned vacation, it will be our pleasure to make sure you have the time of your life.
Restaurants & Bars
Terms & Conditions
Congratulations! As a qualified participant, Sandos Hotels is pleased to provide you the opportunity to enjoy this incredible offer saving up to 75% off the regular price. This promotional package includes all meals, drinks, sports, entertainment and wellbeing pool and beach activities, and non-motorized water activities. Apart from complying with the requirements and attend a club presentation from 90 up to 120 minute, there are no other obligations. Participants must meet the Resort requirements described below: Married couples, at least one of them must be between 28 and 70 years old when attending the Sales Presentation. They must present valid photo IDs that include their age, same last name and address as their spouse. Otherwise, their children in common (proven) or Marriage Certificate will serve as proof of marriage for married couples. Their annual combined income must be at least $60,000 USD. Married couples must attend the Sales Presentation together. Cohabitating couples, at least one of them must be between 28 and 70 years old when attending the Sales Presentation. They must present valid IDs that include their age and same address as their partner. Otherwise, their children in common (proven) will serve as proof of cohabitation. Their annual combined income must be at least $60,000 USD. Cohabitating couples must attend the Sales Presentation together. Must have a steady legally recorded job. Full time employment only, part time does not qualify for this promotion. Retirees accepted only if one has legally recorded job (pensions or retirement money do not participate) Qualified Prospects must present at the time of the Sales Presentation at least one (1) personalized valid major credit card such as MasterCard, Visa or American Express (corporate credit cards, Discover credit cards, extension credit cards, debit cards and debit cards that function also as credit cards are NOT accepted). Must be US or Canadian permanent residents (not including Quebec). Each Qualified Prospect must present a valid ID such as a passport and drivers license at the time of the Sales Presentation. Speak and write fluent English or Spanish and be able to read and sign a legally binding agreement without the help of a translator. All adult travelers must attend together to the 90-120 minute Sales Presentation of the vacation club at the hotel. At the moment of check-in to the hotel, the reception will ask for a guarantee deposit on the Qualified Prospects credit card for the amount of 750 Usd which will be canceled at the moment the guest checks out of the hotel and has complied with all the requirements detailed on this document. This package does not apply for clients traveling for special events, as it is informed but not limited to, Group Travel, Weddings and Conventions. First night of vacation must be in a Sandos hotel. Travelers who do not meet these requirements will lose their status of being a Qualified Prospect for this package resulting in the travelers paying the rack rate of the hotel for total of the stay. The following do not qualify for this promotion (Minivac) and therefore will lose their status as a Qualified Prospect resulting in the payment of the hotel rack rate: a) travel agency and retired people. b) Single clients do not quality for this promotion. c) Anyone who has attended in the past the Vacation Club Sales Presentation at any Sandos hotel, including members or former members of the Vacation Club belonging to the hotel chain. d) Participants who had attended or will attend a sales presentation in another hotel 30 days before or 30 days after their stay at the resort. e) Participants that have used or will use a similar type of package 30 days before or 30 days after their stay at the hotel. f) Any person whose name is not the original name on the reservation (this Minivac package is not transferable). g) If friends and/or family are traveling together with different confirmation numbers, none of them will qualify for the promotional package and will be required to pay the rack rate.
It is the guests responsibility to contact the concierge to schedule the appointment for the 90-120 minute Sales Presentation of the hotels. • The Sales Presentation can not take place on the first day or last day of the guests vacation stay in the hotel. • Participants can not have any type of appointment scheduled on the same day of the Sales Presentation. • If you find flights arriving very early (00:01 to 4:00 am) please talk to your travel agency to add that extra night to your package and avoid inconvenients
By signing this letter, the participants agree and comply with all terms and conditions mentioned previously. Any verbal or written agreement made with the agency that is not contained in this letter, is NOT valid. In case of noncompliance with any of the requirements, the reservation will be cancelled, so if the participants wish to stay in the hotel, they must pay the rack rate on the understanding that the money paid to the travel agency for the promotion will NOT be taken into account to settle the payment thereof.
Are the Packages real? Is the site reliable?
Of course the products are real! We have exclusive deals with the offered resorts, which makes possible to provide very high discounted rates to you. Our packages are guaranteed, thousands of customers in Brazil and Latin America and traveled with us since 2010, we have worked very hard to make their travel dreams come true. Check the regulations of the offer you are interested in and ensure your vacation!
Why is it so cheap?
The discount rate of our packages have been designed focusing on a specific target and that's what make possible for us to provide you a low price. Our partner hotels subsidize part of the travel price in order to get the target audience they need to visit their Vacation Club (no purchase necessary).
Is the package valid?
Please check the qualifications for taking advantage of each package. Case is within the validity period for purchase and booking then the packet is valid.
How do I buy?
The purchase is made directly on the site, prices are in USD with credit or debit card. It's easy: select the package, click on purchase, complete your registration data and confirm the operation. After the approval of the card the system generates a voucher code / order will be sent to the e-mail registered in the purchase. If you prefer, you can also make payment by transfer into our bank account, but remember that owning a credit card is necessary, in order to qualify and take advantage of some offers. Please submit your information in order to receive news and promotions.
When can I travel?
Each offer has its own validation terms and specific qualifications, please check them in our site. If for any case you have questions or you want to extend your holidays, do not hesitate to contact us.
How can I book my package?
After making the purchase on the site, send your ID and voucher to: booking@sonicotrip.com and let us know your travelling dates you want and full names of the guests. In response, we will send you a form with the terms and conditions so you can fulfill, sign and send back to us.
As alter my reservation after confirmation?
You can change the date of your stay, number of guests, guests name or type of room, always following the cancellation policy that is the same used to changes. Please contact us to answer your query.
How much time does the confirmation process take?
After receiving the booking documentation, we send it to the hotel booking the order is formalized with the hotel, and up to 72 hs business days of confirmation voucher is sent to the e-mail registered passenger.
Ho can I cancel my hotel reservation?
Send an e-mail to: booking@sonicotrip.com requestion it to our team, who will provide the process to follow for cancellations, including fines collected by the hotel and SonicoTrip.
Is Airfare included?
No, the airfare tickets are not included in our packages. If you want a recommendation on where to buy them, contact our reservations team.
I have no age specified in the offer or I'm out of the regulation profile. I can buy?
Unfortunately we did not manage to change the rules of the tender, if not within the profile is not possible booking. The qualifications is what makes our discount possible. Check with our reservations team other package options, we have many interesting things to offer!
Can I buy two or more packages and stay more days?
The offers are not acumulative and may be used only 1 promotional package per couple per trip. If extending the stay like this is possible, check availability and value of extra nights to our reservations team.
Can I include kids in the package? Or can I include minor aged over specified in the offer?
We have packages including minors, and others where it is possible to include them. Check with our reservation availability and values ​​agreed with age and travel dates, because the rates change seasonally.